---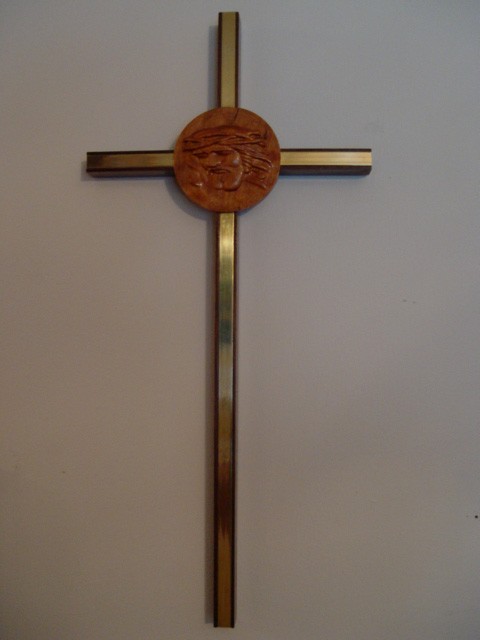 Christ crowned with thorns cross
The inspirational close-up image of the face of Christ is carved into solid cherry hardwood and mounted to a cross made of solid cherry, mahogany, or walnut with brass inlay.
The image depicts Christ's head crowned with thorns rather than a corpus.

Dimensions: 22" L x 10" W x 1 ¼" D
Product Code: CTC
Note: Christ's Face Image is available in CHERRY ONLY
---


---
---
Information Request Form
Select the items that apply, and then let us know how to contact you.